Iris Pharma offers
in vivo

efficacy models for proof of concept (POC) in animal models intended to simulate some pathological conditions of the human eye.

Proof of concept studies in animal models can help quickly and easily determine the efficacy of your compound. At Iris Pharma, we offer nearly 50 in vivo animal models that simulate some human ocular diseases, including age-related macular degeneration, diabetic retinopathy, dry eye syndrome, glaucoma, and uveitis.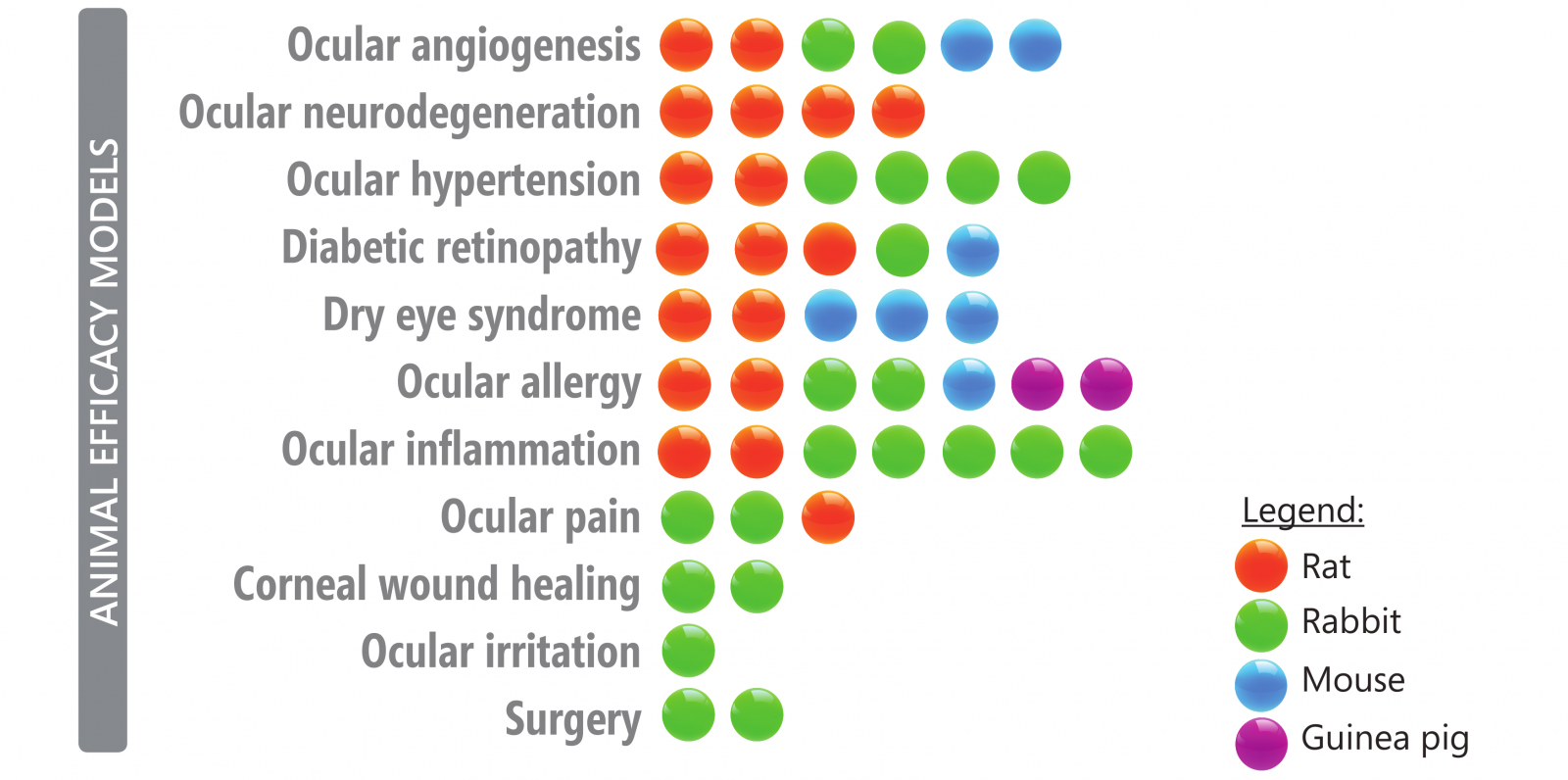 Our expertise in preclinical research allows us to assess the compatibility of our animal models for your studies, to customize the study design according to your needs, and to develop new animal models as necessary.